Who are we?
We are ABC's Extreme Weight Loss Trainers – yes we know every member on the show. We are ex-collegiate athletes who have competed at the highest level and understand what is needed to perform exceptionally.
We have been recognized by Westword in Best of Denver 2017 as "the best place to get fit with friends" and as a Wodify "Top Gym." We were featured in Colorado Biz Magazine's 50 companies to watch edition and earned the honor of "People Love you on Yelp."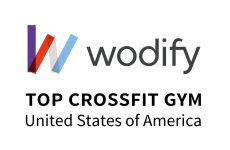 What do we offer?
Variety – Sport/Life Programs, Nutrition Coaching, Restorative Training, Teens Program, & Community Events
A Well Rounded Approach – Nutrition + Fitness + Community
Habits for the Long Run – We focus on creating an environment that supports sustained weight loss – losing 10 lbs this month is great, but keeping it off for 5 years is better
What are the core beliefs of our training programs?
Quality of movement is more important than quantity of movement
Accountability for the goals you set
Your training at Rise is preparation for the real world – adventure, sports, and whatever else life throws at you
Want to learn more about our training programs? Click the links below!